I'm back from tour! I hope you guys are hale and happy and all that good stuff. I'm having the obligatory Entering University Meltdown right now, and I took zero pictures while traveling, and so I'm trying to figure out how to do a re-cap post that isn't boring, but I have something else for you today and it's way more exciting anywayyyyy. It was all over Twitter and on
Book Smugglers
a few weeks ago, so you might have already seen it, but now I'm posting it here. THE CABINET OF CURIOSITIES cover!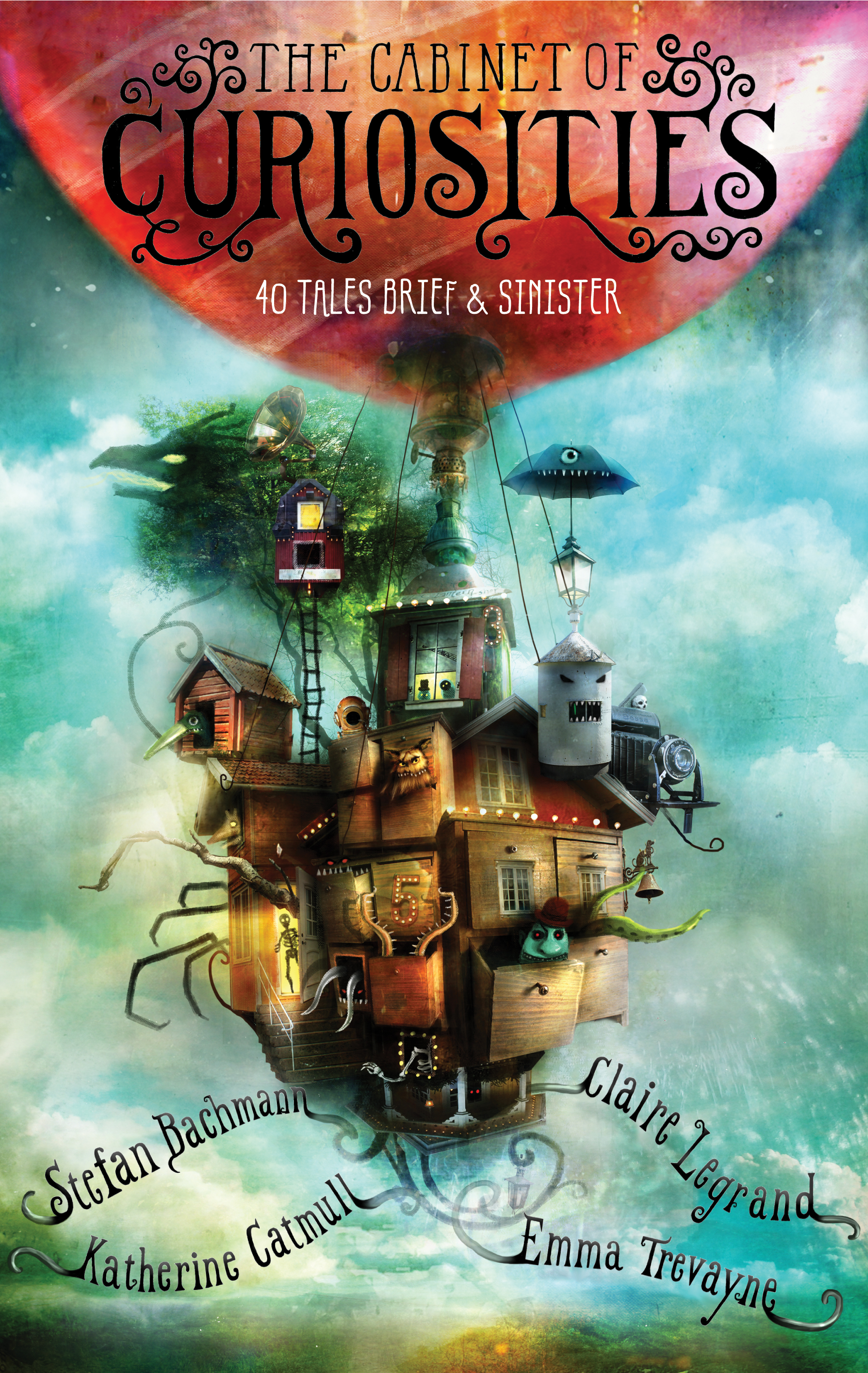 D'you like it? I like it. In fact I love it lots. This is a collection of creepy and weird tales by me and Claire Legrand, Emma Trevayne, and Katherine Catmull, and it's coming out from Greenwillow/HarperCollins Summer 2014, and iz goina have illustrations and pretty-ness inside, and iz goina be good.
Tell me what you think? :) And then go read
a creepy short story
. We're writing Halloween ones this month.